Monday. Back in Stockholm, Södermalm. Parish of Maria. Isabella woke up by realizing that her alarm had not sounded. Again she had forgotten to set it the previous evening. She had, as almost every weekend when she had not the pleasure of being with her son, been working hard reading up on the latest newsletters, latest RSS feeds and LinkedIn updates. And of course all the literature she believed she needed to get better and better. She was passionate about her profession. The power of that love had already lead her a long way. But Isabella was convinced that if she did not developed her skills she would both stagnate and that hungrier, younger and possibly smarter competition will make her redundant. She was determined not to let that happen. She wanted her work to live, if not forever so at least for a decade. "Am I willing to pay the Price?" was a classic quote from Anthony Robbins, the self-appointed guru for business success. It was surely something in that, as she would not have come this far without spending hours, days, months and years trying to learn more. And not to mention that she had also spend huge amounts of money on classes, literature, travel and all that she could ever imagine – just to get better. Research and a number of telling examples had also indicated that you get nowhere if you do not practice. Some say that you need at least ten thousand hours before really getting good an anything. The guy mostly known for telling about this is of course Malcolm Gladwell. With or without gurus – Isabella was prepared to do what it takes to survive. She was surprised by so many clients, friends and colleagues believing that they could become something without doing anything! "Let's face it – ten thousand hours means, if you only take two weeks vacation, that you will accomplish ten thousand hours in five years working hard at it full time. How many are really in personal development full time?"  Isabella had seen many "hobby coaches" being created by the coaching training centers and many lost souls entering into coach training without even a clue on what to use the coaching tools for. She was convinced though, that the marked will clean itself and a solid core of highly skilled coaches will emerge through the mist of the coaching confusion that is today. Some coaches are already there and Isabella thought of herself as one of those few. She also knew why she was in this profession in the first place, knew who she was and where she was heading. She always smiled when she found herself reflecting on what she usually would say to her confused clients on this subject. Isabella knew her coaching. Detetective work to say the least and Exploring too.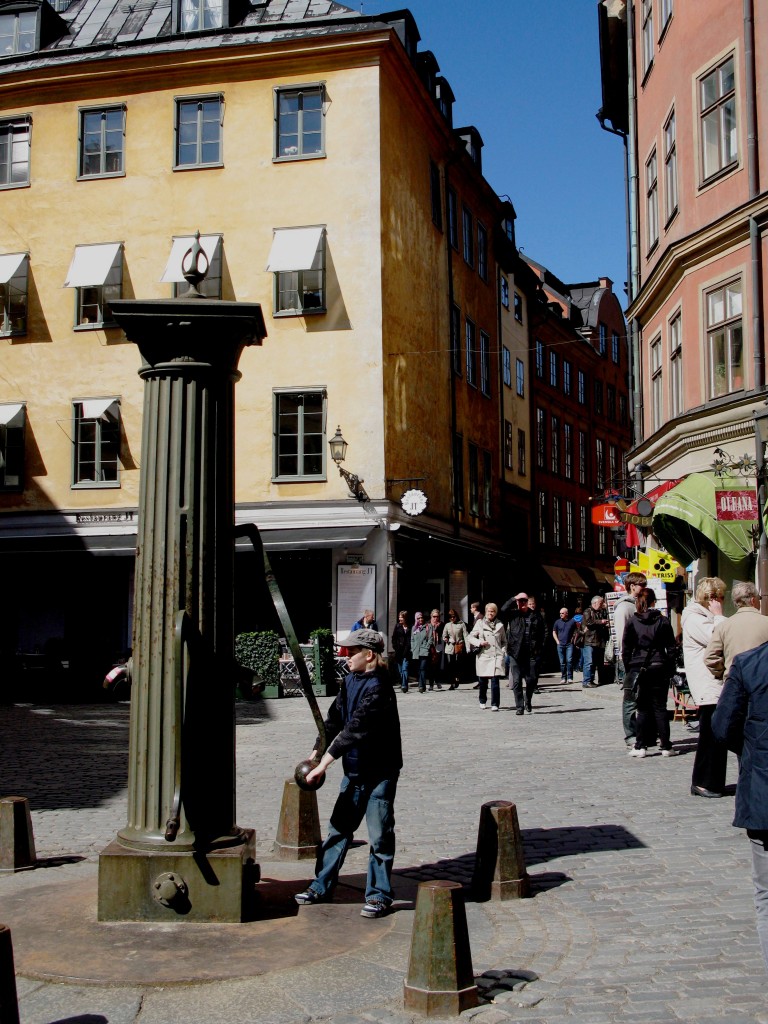 Amazingly she received just such a client at ten in the morning. Her first client that day. It was a guy who had received a package of five sessions as a gift on his fortieth birthday by his wife. Isabella knew that this might be a tricky one as he had not decided on coaching for himself. Perhaps his wife had a special agenda by giving him this very special gift too. There might be more to this than could be perceived at first glance. But here he was at her doorstep as an anonymous letter in a nondescript envelope. Isabella wondered what she might find inside. "Welcome." The man's name was John, which is an unusual name in Sweden, she thought. She later found out that about sixty six thousand Swedish men wore that name and even twenty women. John was showing all the signs of someone not really comfortable. Isabella offered him a calming chair and a cup of coffee, knowing that coffee was not really calming and that a chair was not really sufficient either. John didn't like his birthday present at all, or so it seemed. Isabella started on a light note "So John, let's start with getting to know one another. I can start by telling you a bit about me and what these five sessions can be about. Is that OK with you?" John nodded, not knowing what to say in a situation such as this. It was sort of an interview for a job he had not applied for and not knowing what is was about either. John concluded that it was best to play along. Isabella, being an experienced coach, knew by John's body language and her intuition in what room he was in right now. She tried to be as calm and pedagogic as she could when she continued. "This first time is about you and me really getting started. We have four more sessions to get the results you want out of coaching. First of all I want to know who you are. Who are you, John?" There was a silence, followed by another silence. Isabella knew that there are at least three kinds of silence. There is the kind where the client disappears into her own inner world and really is incommunicado. Isabella calls this kind of silence "The Sandman". The Sandman is a mythical figure that comes to children every evening sprinkling magic sand in their eyes for them to relax, sleep and get in touch with their imagination and dreams. But wake up the day after. In Sweden the Sandman is called "John Blund". "John" as in the client before her. Then there was the other kind of silence. A silence when someone is reflecting on a question and is really thinking about it and in a kind of a conscious flowing state. From that silence a fruitful answer would surely follow, leading the coaching forward. She calls that silence "Gloria", both after the notion that it in some sense connects a person to something greater than herself and after the singer Gloria Gaynor who sang "I Am What I am". That song means a lot to Isabella and is one of her power songs. The song meant that you know who you are and that you are prepared to handle whatever comes your way with no regrets. But there is also yet another, not as fruitful silence. This one Isabella calls "Hamlet". This is a silence made up of a combination of fear, confusion and perhaps even a need to hide your true self from others, or even worse –yourself. Here the dreams themselves are something to be feared.
"To sleep, perchance to dream. Ay, there's the rub,
For in that sleep of death what dreams may come"
Isabella felt it loud and clear. Enter Hamlet. To break the silence Isabella said "Have you ever bought a train ticket on the Internet?" John admitted that he had made a business trip to Gothenburg two weeks ago and that the new company sustainability policy had demanded him to go by train instead of taking a flight. In addition, the time spent would be almost the same. If the flight itself only took an hour, you have to add time to get to the airport, check in, and then check out your bag again and take yourself from the airport into town. If you add it all together you actually won time by taking the train. Isabella had a point to make by asking that question. It was not only to break the silence but to get somewhere. She continued "When you go to the website of the train company there are a few things you need to know, right? You need to know from where and to where you want to travel, who is going and what you want your trip to be like. You could book a special seat, with or without a table. You can travel first class or not and you can have the possibility to use the Internet or not. To get somewhere in life the situation is similar – you need to know who you are, what kind of experience you prefer, where you start your process and where you want to go." John stuttered a bit before answering " I am a middle manager for a large IT company." "Yes, and….?" Isabella left the end of the sentence open deliberately to make use of the pause. John continued " And I am soon to be partner in the firm."  Isabella smiled to John and said "Are you anything more than just a businessman?" John startled in his chair. He apparently was so used to identify himself with what he did that what he was seemed like an unknown territory to him. Isabella had foreseen that and lay a white paper on the table between them and a silver Cross pen on top of it. "Can you write the four most important persons in your life on this paper? Take your time." John picked up the pen, hesitated for a while and then, as he was used to deliver at work, slowly started to write something. He came up with three names: The name of his boss, his wife and his son. He suddenly realized that he had forgotten to mention his mother. Satisfied with his performance he lay down the pen and waited for the praise. "Are you happy with your choice?" Isabella lifted the paper and took a close look at the names and asked John to tell her who they where and why they were important. John did his best to explain. Isabella replied by telling John that what is written might not always be as important as the things not written. John stared at Isabella wondering what was coming next. Isabella took a deep breath and continued "I see that you have not written your own name on the list – what does that mean?" John suddenly saw. He was so occupied with all the things he imagined he had to do, perform and act like so he had completely forgotten himself in the process. John's life before this moment now became something else and he saw it in a new light. This did not change John's life  much yet of course, but altered the sentence a bit like a comma might do. John could not come up with a valid answer to save his life. He just sat there. Isabella left him in his inner space for a second, knowing that this moment was a fragile one. This silence was more of a "Sandman" silence. John was not back in the office yet. Then John looked up. He was back into the coaching session again. "You got me there." he said. "I guess that I have to exchange one of the names for my own." "If this is what you feel. What name will you lose?" When looking at the paper again the answer was easy. He could not lose his family, but a boss is just a boss. Tomorrow he might even work somewhere else. "So John – who are you?" This time John tried to come up with an answer that could not be found on his business card. He did find that he was a pretty good father, at least on days that he was actually present. There had been too much business travel lately. So to be honest – he might not be such a good father after all. And as for being a good son…..He had not talked, nor visited her mother in three months. He now started to wonder why his wife had given him coaching as a gift. John suddenly started to suspect that his wife was actually trying to tell him something. Perhaps this was his last chance to save himself, his marriage and his relationship with his son. And perhaps making a better connection with his mother before it would become too late. All this was a bit too much for John at this point, but he was saved by the bell as the session was about to finish. Isabella felt that John had gone through a bit today and asked him "What can you take with you from this room?" John laughed "Your CD player is nice. Just kidding. I have realised that I need to see myself more and what I do, or not do, to my family and myself in the process." Isabella and John agreed to let two weeks pass before the next session and that John should take a closer look on what he wanted to change in his life. When Isabella and John hook hands she noticed that his hand was a bit warmer and a little damper than before. Something had happened in the room. Isabella could not be sure of what yet. Their next session would tell. Isabella decided on another cup of tea. She had bought a bag of Japanese green tea imported to Sweden by Yuko Ono. Isabella tried to make the tea according to the instructions only letting the leaves touch the water for 30 seconds before separating the leaves from the water. She then poured into a china cup and sat down, sipping as slowly as she could. It almost became a ritual, a meditation of sorts. Just what Isabella needed.
A need is determined by what exactly? A need to sleep, to drink or to eat seems like the most natural needs most of us but can be disturbed by forces we cannot always handle. But there are other needs that are not so easy to figure out from where they come. The need to kill is one. In our society today there is not much call for killing among most of us. There are of course exceptions. But they are almost referred to as criminal acts and should be punished by law. In Sweden there were about 65 murders taking place every year and the few murderers were sent to prison. In Sweden there has not been someone sentenced to death for murder since 1910 and since 1932 the death penalty is abolished. This means that the state has recognized that it cannot perform the illegal act either, not even against a murderer. However, individuals sometimes has opinions of their own on this subject. In the eastern part of Stockholm there surely is at least one of those. Right now drinking something substantially stronger than tea. An eye for an eye was not really good enough. A whole body might be more appropriate. A little interest if you will.
Isabella had, after her meditative tea break, the need to meet her son. She should pick him up at his school at about 3.30 so she should get a move on now. She did not want to be late. She had not seen David for a week so her longing was so concretely apparent you could cut it with a carving knife. She dashed down the stairs to take the next bus there. The evening should be a close connection with David. No work, no phone and no Internet. Just David, and perhaps his favorite children's show on one of the children's channels. Isabella had learned that if you do not treat your children well when they are young they will get back at you when they grow up. "Or the coaching or therapy costs will hit the ceiling". Isabella saw David at the schoolyard now. Life was good. Her heart went flying without wings to meet him. Every good coach needs a coach to become a better coach and she was lucky to have David. "If you are wise you learn from your children." Isabella was as wise as they come. This Monday evening will be wisely spent. David had once said "The center of the World can be anywhere" and tonight it will be in their living room, celebrated by strawberries and a few glasses of orange juice. As always – candy only on weekends. There is a certain value in waiting.